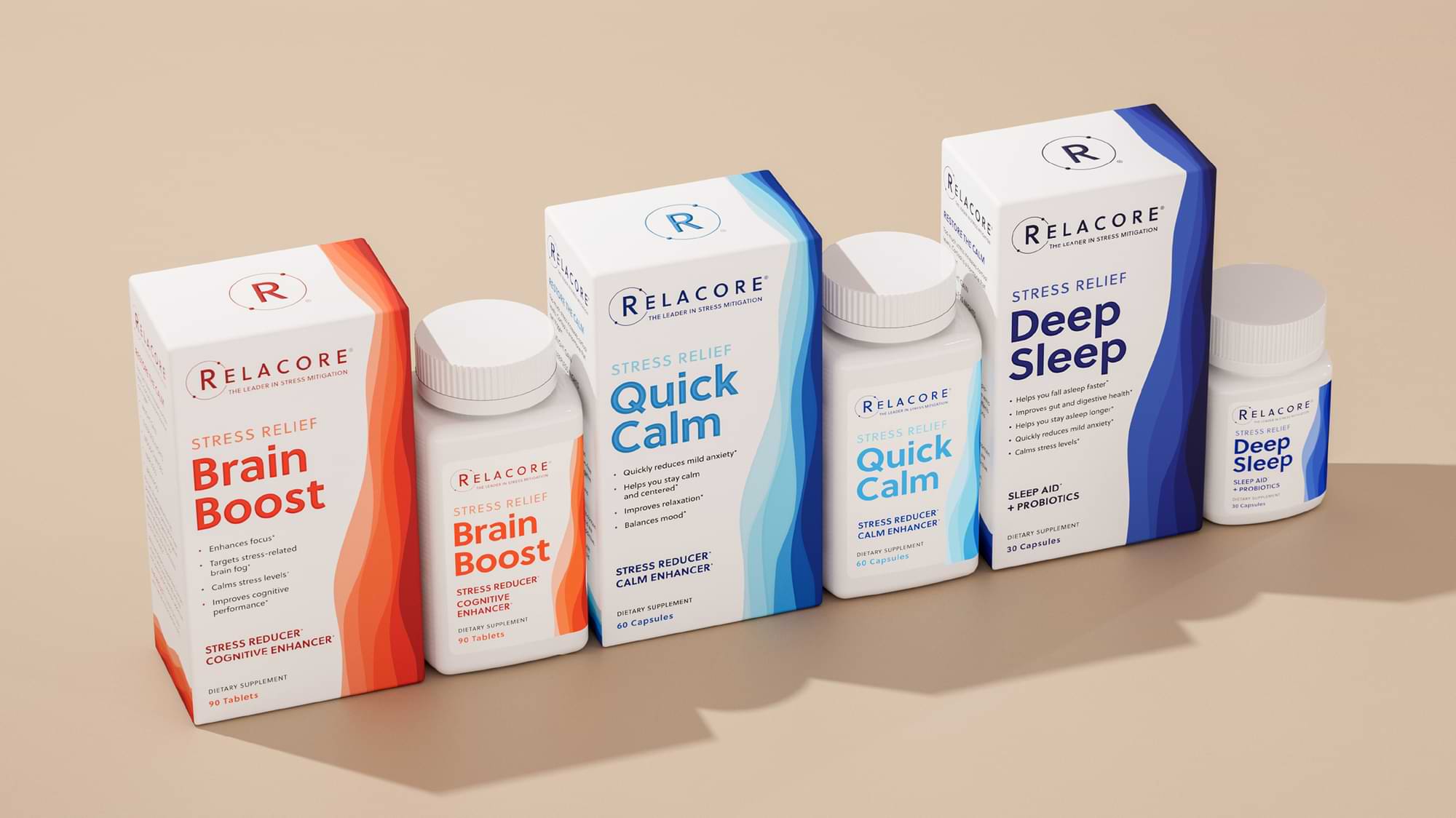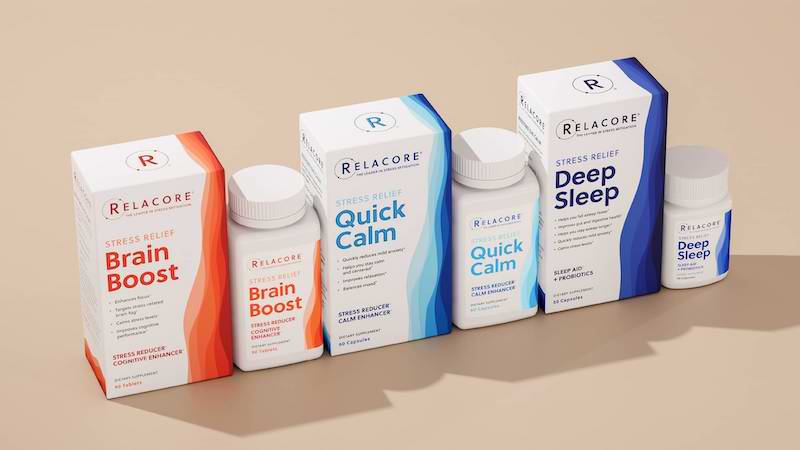 Combatting the Effects of Stress with Science
The link between stress and a number of serious health issues is growing all the time. Stress impacts our bodies in multiple ways. Psychological stress triggers the release of stress hormones that can interfere with the way our body's systems normally function. Stress can cause our muscles to tense up, leading to headaches, pain, and an increased likelihood of injury. It can make our airway constrict and cause breathing problems like shortness of breath or even asthma attacks. In short, stress can lead to a host of issues. Where We Started
We have been developing solutions to combat the effects of stress since 2003, when we launched our flagship product, Relacore® Extra. Our formulas are designed to address the stress we all face and help improve many of the concerns that are closely tied to persistent stress: stress-related belly fat, sleep, and mood.
Science Is Our Cornerstone
Throughout our nearly 20 years in the dietary supplement industry, we've stayed true to our mission of developing powerful formulas with science-backed ingredients. Our goal is to help improve your wellness and reduce your stress with effective formulas you can trust. Relacore Extra
The key ingredients in Relacore Extra were studied in 3 double-blind, placebo-controlled clinical trials, conducted at four study sites, and included a total of almost 600 participants. The studies show that these key ingredients provide reproducible and significant reductions in stress and mild anxiety. The specific, validated methods that demonstrate the stress-reducing properties of Relacore Extra have also been directly correlated to reduced stress-related belly fat.*
SHOP NOW
The Belly Bulge Kit
This 2-part kit includes our original Relacore Extra formula, as well as a flavonoid-rich extract from citrus fruits and guarana seeds that has been shown to promote the loss of fat mass preferentially during weight loss. These results were verified in a randomized, double-blind, placebo-controlled clinical trial, where the group who used the flavonoid extract for 12 weeks lost an average of 15.6% body fat. (The average body fat lost in the placebo group was negligible.)*
The Belly Bulge Kit also contains methylxanthines, which have been shown in multiple clinical trials to increase energy, alertness, and mood.*
SHOP NOW Brain Boost
Brain Boost is designed to combat stress-related cognitive decline via a powerful stress-reducing, calming formula with ingredients shown to enhance key markers of memory and cognition. It contains a specialized vitamin and mineral complex shown in three independent clinical trials to significantly reduce stress and mild anxiety.*
Brain Boost also contains a specialized extract of Bacopa monnieri that has been substantiated in 3 clinical trials using over 200 participants. Together, these studies show supplementation with Bacopa monnieri has a positive effect on cognition and in particular speed of attention (which is related to focus), speed of visual information processing, learning rate, memory consolidation, retention rate of new information, and working memory, as well as a negative effect on rate of forgetting newly acquired information.*
SHOP NOW
Quick Calm
Quick Calm is powered by L-theanine. This amino acid has been studied in multiple randomized, placebo-controlled clinical trials and shown to help reduce both perceived and physiological stress. It can quickly reduce stress and mild anxiety while boosting mood. In addition, L-theanine has been clinically shown to support cognitive function.*
Quick Calm is also formulated with an herbal blend of ashwagandha, passionflower, and lemon balm.
SHOP NOW Deep Sleep
Deep Sleep is designed to combat stress-related sleep disturbances with a powerful stress-reducing, calming, and restful-sleep promoting formula. Its key stress-reducing functional ingredients include specialized melon extract and L-theanine, which have been repeatedly shown to reduce parameters of psychological distress. 
The formula's sleep-promoting ingredient, melatonin, plays a role in the regulation of circadian rhythms, including the promotion of sleep. 
Boosted with a unique spore-forming probiotic to help support the gut microbiome, Deep Sleep is designed to help users get a better night's sleep to assist in interrupting the nocturnal cycle of stress-related sleep disturbances. 
SHOP NOW